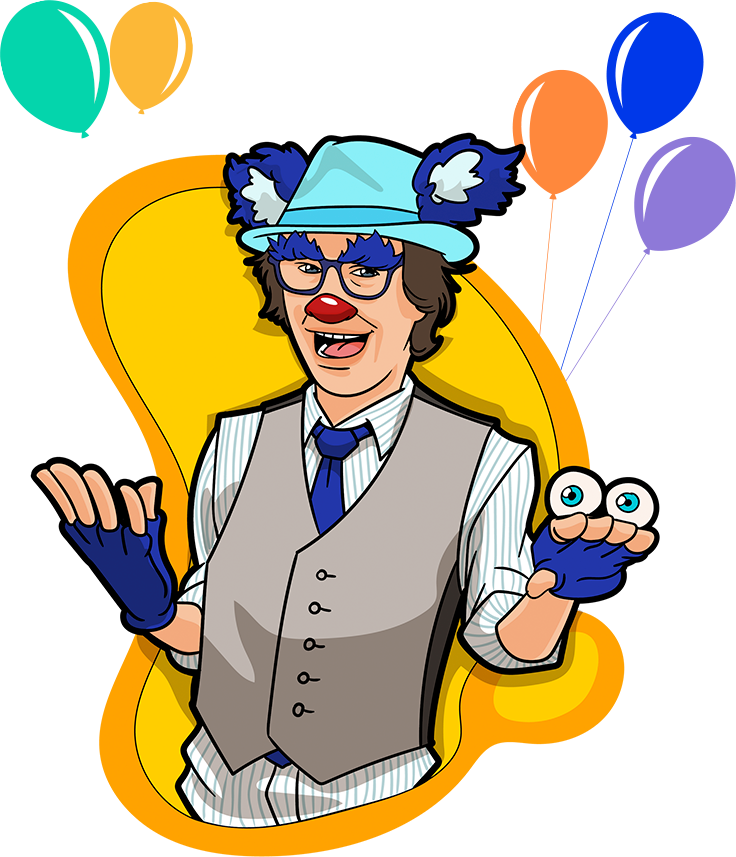 "Lions and tigers and bears oh, POP!… I meant to do that"
Balloons are colourful, exciting and bring joy to both young and old. There is no limit to your imagination with balloons "unless they pop" but don't worry I have more.
With my imagination tubes (Balloons) the fun is only a twist away. With a fun interactive style of balloon twisting your experience is truly "Comedy With A…..Twist"
Twisting experience is approximately 60 Min (up to 15 people)

recommended for kids 3 and up

Please contact for pricing

If you are a Harry Potter fan...You're in luck...'Cause I've seen all the movies too!
What to expect with an Imaginary Gary magic show? I will tell you...In the tune of "my favorite things"
Sponge Balls and thumb cuffs and cups made of plastic
Balloon Dogs and hankies and cards that will vanish
Stand in the middle, balloon spinning ring
these are a few of my magical things
...Ok so the words don't rhyme...But now the song is stuck in you head...You're welcome.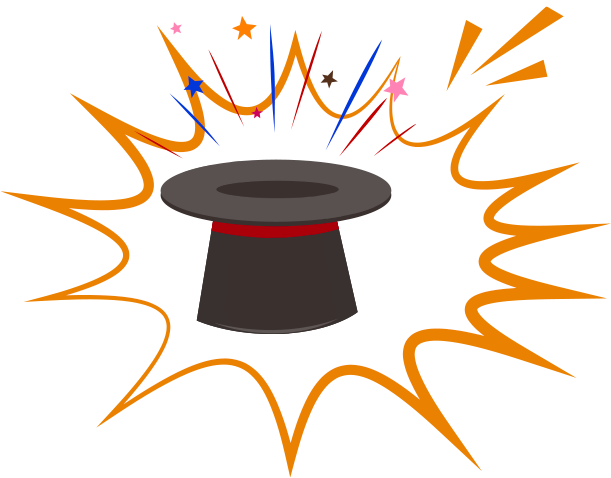 Magic Show runs approximately 45 minutes

Show includes interactive comedy and lots of fun

Walk around magic is available upon request

Please contact for pricing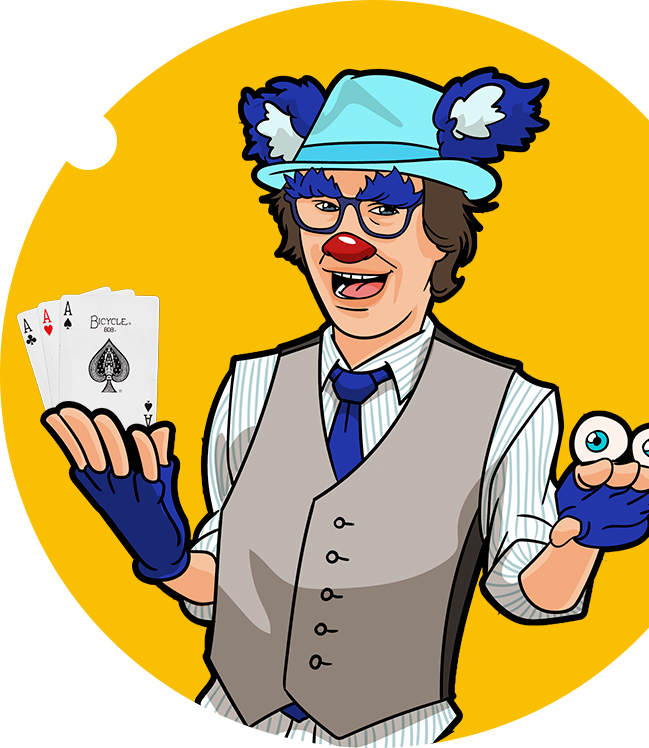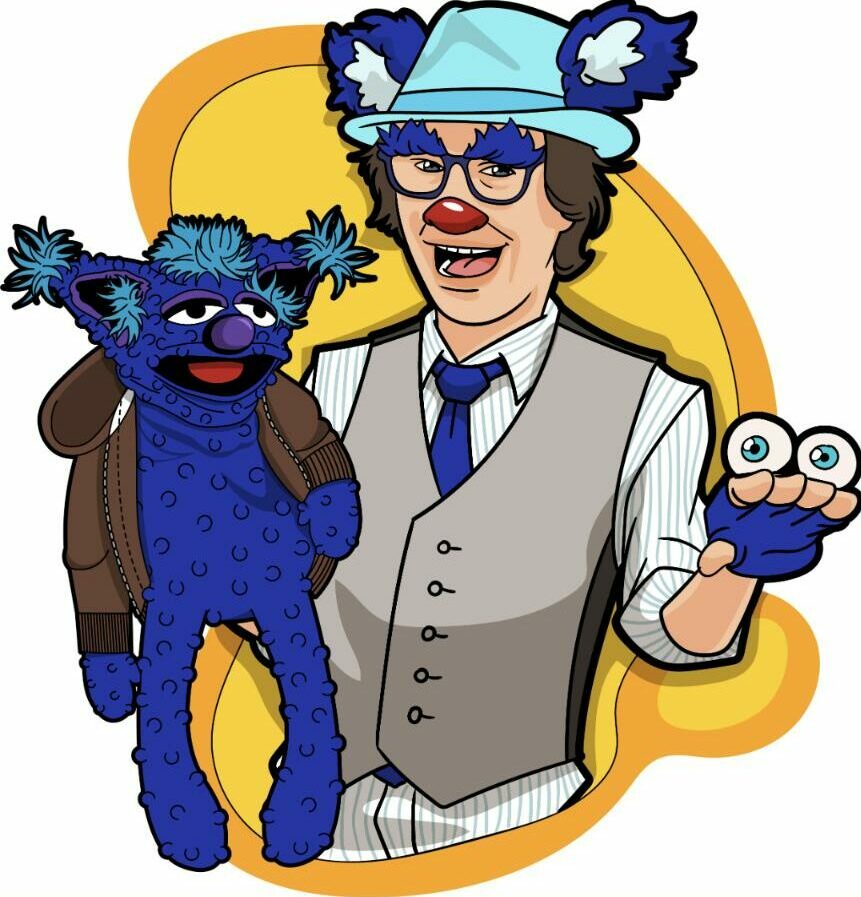 Do You Have Monsters Under The Bed? We do and they are awesome…
Monsters under the bed is an interactive puppet show where the audience learns the tricks of the trade "so to speak."
Show runs approximately 60 Mins

Show includes a variety of puppets and games

Birthday child receives special gift from Imaginary Gary

Show recommended for 3 yrs and up

Please contact for Pricing

Imaginary Gary is a fun loving, party starting , hand talking, balloon twisting, magical imaginary friend...That everyone can see.
"Comedy magic that pulls a giggle out of the hat"
"Balloon art that pops in your heart...not in your hands"
"Makes talking with a sock on your hand fun...not stinky"
Imaginary Gary is the brain child of Actor/Comedian Jamie Rallison, with over 15 years in the entertainment industry ( the last 5 entertaining kids & family audiences) Jamie has the know how and experience to make your party or event .... "Something to talk about for years to come!"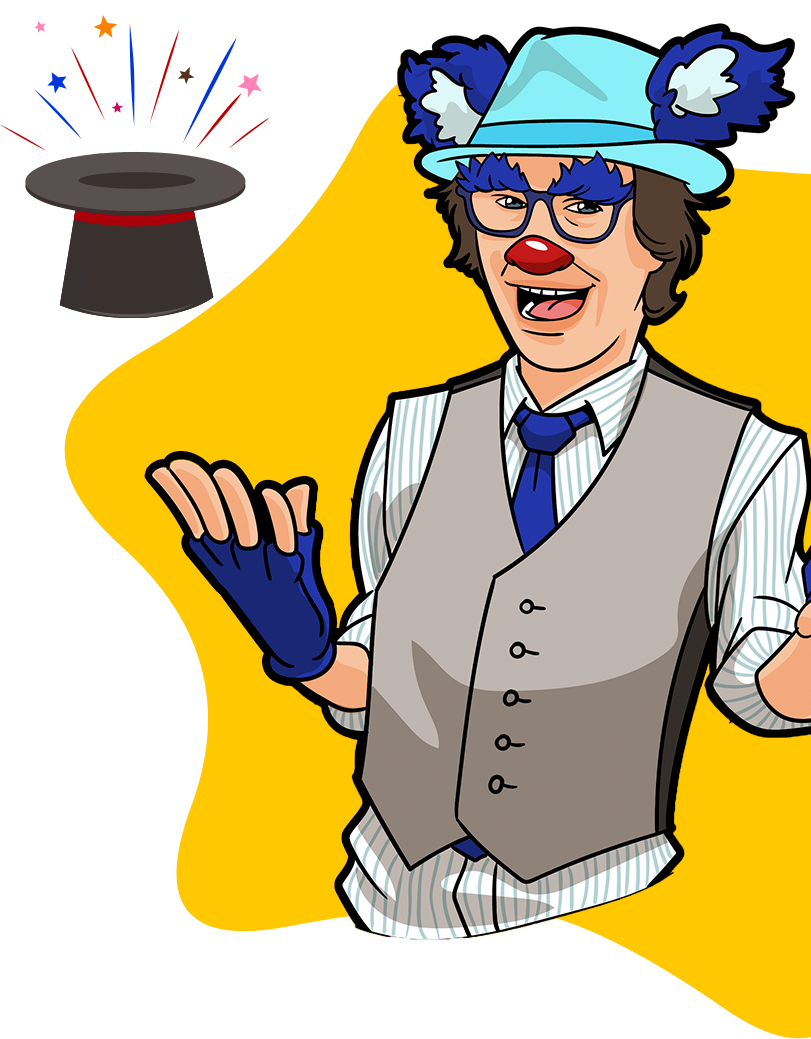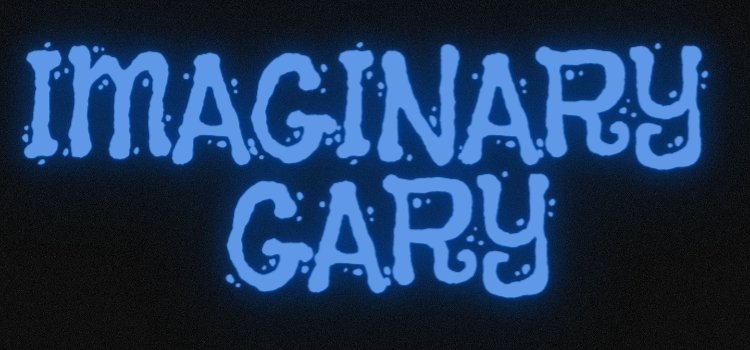 Kid show energy...Adult fun 
45 minute comedy magic show that will make you feel like a kid again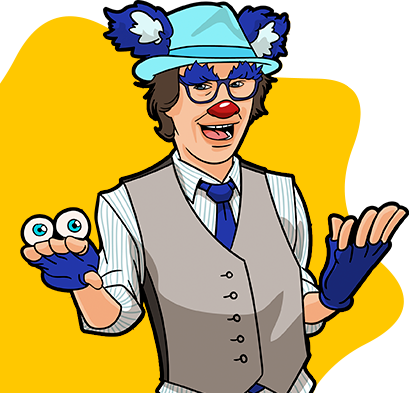 Imaginary Gary performed for 12 kids at my 5-year old girl's birthday party. He used comedy, puppets and magic tricks. The kids loved the show and were very involved. The parents were impressed as well. My daughter has already said she wants us to book Imaginary Gary again for her birthday party next year. Imaginary Gary was easy to work with, showed up on time and was professional. Price was reasonable. I highly recommend him.
Cheryl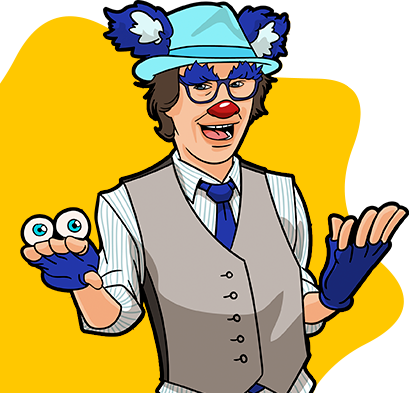 My family has had the pleasure of seeing Imaginary Gary perform as a balloon twister, and he is absolutely fantastic. He has a way of engaging kids on their own level that is charming and entertaining. He's funny, clever, silly, and obviously puts a lot of thought and craftsmanship into the content of his shows. His ability to take off-the-cuff requests for balloon creations is impressive, as is his endless patience with the little ones as they come back again and again for more balloon animals, swords, hats, you name it. He takes his job very seriously and has an obvious and evident passion for entertaining children. If you've ever had a bad experience with an entertainer, rest assured that Imaginary Gary is your best bet for that never happening again. He's the only person I ever intend to book as my son's party entertainer.
Mag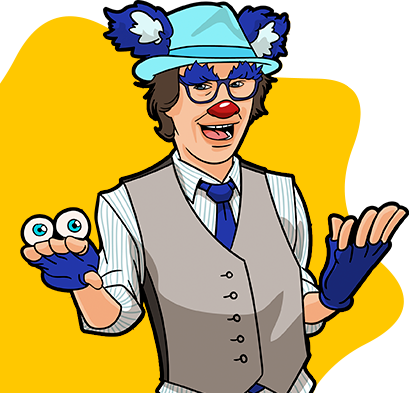 Imaginary Gary performed at my sons birthday for 15 high energy 4 year old's without breaking a sweat. He was funny and engaging with both the kids and the adults so much so that my boss ( who was at the party) hired him for our corporate retreat.  "super funny and entertaining!" 
Eric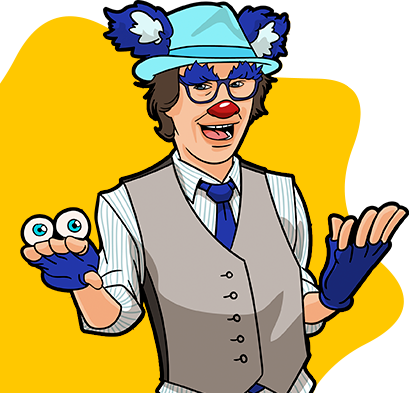 "This dude is hilarious ..I love how he made the bottle vanish"
Ryan